Sir Grout Announces New Services Added to Its Renowned Hard Surface Restoration Treatments
The continuous evolution is what makes Sir Grout the innovative home renewal company it is today
Alpharetta, GA – (PRWEB – July 14, 2014) – Sir Grout, the world-renowned hard surface restoration company, is proud to announce a new service offered by its highly skilled technicians:
stone cleaning and color enhancement
. After over a decade of experience in hard surface restoration, Sir Grout has enhanced its state-of-the-art services by adding stone cleaning and color enhancement.
While on jobs, Sir Grout specialists have noticed with growing concern the need to work on the enhancement of stone surfaces that have lost their original luster. After understanding the problem itself and considering solutions, they have put together a process that ensures the restored beauty of many stones, including pavers, marble, granite, slate, limestone, travertine, quartzite and sandstone.
Sir Grout's new color enhancement is U.V. resistant and provides maximum protection from oil- and water-based stains. It allows for moisture vapor transmission. With this innovative service, unattractive surfaces are a thing of the past - Sir Grout will clean and color enhance stone and make it look brand new. Through this one-of-a-kind process, surfaces are cleaned and dried to ensure the proper adhesion and absorption of a premium sealant, which is formulated to either darken, highlight, or enhance the beauty and character of natural stone on floors, walls, and countertops.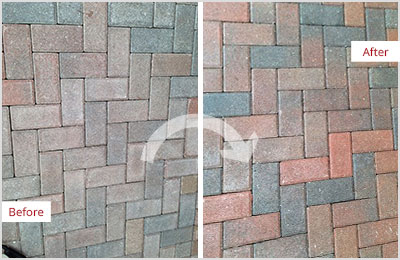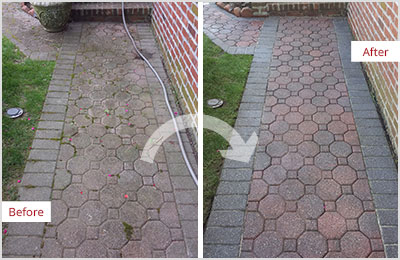 Sir Grout's experts also
hone and polish marble
, restoring this luxurious stone to its true beauty. Sir Grout understands that every hard surface needs to be pampered from time to time. That's why we offer top notch services to meet every need. Householders and business owners can enjoy tile and grout cleaning and sealing, slip resistant applications, grout recoloring and sealing, caulking, stone cleaning and sealing, stone countertop sealing, no sanding wood armor refinishing, and wood deep cleaning, among other services.
Sir Grout takes the time to know what its customers need and provides them with top hard surface restoration services and unparalleled customer satisfaction. To learn more about the exceptional processes provided by Sir Grout, go to
www.sirgrout.com
or call
(239) 322-3984
. Check out all of Sir Grout's restoration services and request a free quote or in-home/office consultation.