Sir Grout of Southwest Florida Helps Local Customers Give Dad the Perfect Present this Father's Day
This Father's Day, Sir Grout of Southwest Florida, Florida's leading hard surface restoration experts, is offering a special discount to local residents.
Naples, FL — (PRWEB – June 02, 2015) – Sir Grout of Southwest Florida, the leading company for
tile cleaning in Naples
, Marco, Estero, and a number of other Southwest Florida locations, knows just how challenging it can be for sons and daughters of all ages to decide on the perfect present to give Dad on Father's Day. To help make the decision a little easier this year, Sir Grout of Southwest Florida is offering a 10% discount, not combinable with other offers, on any hard surface restoration project costing $500 or more.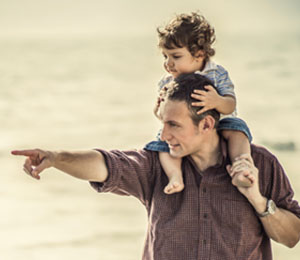 For most Dads, taking the time to sit back and relax is a foreign concept. Whether he's busy coaching his kid's sports team, heading off to work, or outside fixing up the yard, Dad is always on the go. This Father's Day, Sir Grout of Southwest Florida wants to help local residents give him a chance to kick up his feet by taking care of his next home improvement project for him. Whether the hard surfaces in his home are made of tile and grout, stone, or wood, Sir Grout of Southwest Florida is equipped with the tried-and-true processes and top-of-the-line products required for making them look just like new again.
As a gift suggestion, Brian Fultz, the owner of Sir Grout of Southwest Florida, stated, "We know that most men would rather be spending time with their families instead of spending time tackling a complicated home improvement project. So, as a surprise and as a way to give him a moment of rest, send Dad to the beach with the kids while we fully restore the dirty or damaged floors in his home. While he'll be happy to have spent the whole day soaking up the sun and bonding with his little ones, he'll be even happier when he sees the transformation that took place in his home while he was gone."
Fathers put a lot of time and effort into improving the lives of their loved ones. As a way of saying thank you, stray from the typical gifts this Father's Day and give him something he'll truly enjoy instead: the gift of a better looking home. To take advantage of Sir Grout of Southwest Florida's limited time offer, call
(239) 322-3984
or visit the company's website and fill out the form on its
contact
page. Be sure to act fast! This offer is only being offered until June 30th.