Welcome to the Caulking category for the Sir Grout SW Florida Blog. Here you'll find blog posts related to stone and tile surfaces that we've restored. See the amazing transformations with the included before and after pictures. Feel free to share and leave your comments.
Published August 13, 2017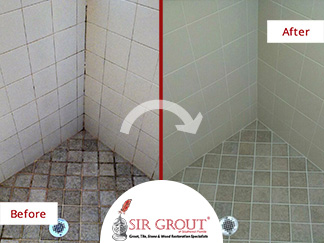 Dramatic Transformation! This Tile Shower in Fort Myers, FL Was Completely Renovated after a Professional Grout Cleaning
Home is where you find peace and shelter at the end of the day. Therefore, the desire to have a nice home to live in is fairly justified. Many homeowners do their best to create a pleasant space that fits their needs and lifestyle.
READ MORE
Published April 14, 2016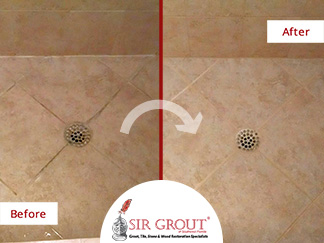 Caulking Services Bring New Life to Stained Shower Tiles in Naples Home
One of the best ways to wake up in the morning is by taking a shower - this is even more enjoyable when you have a beautiful master bathroom. Unfortunately, for the homeowner, this routine had become anything but enjoyable.
READ MORE