What Is the Difference Between Grout and Caulk?
August 26, 2022
Most people do not know the difference between grout and caulk and some of them even think it is the same thing and use these terms interchangeably.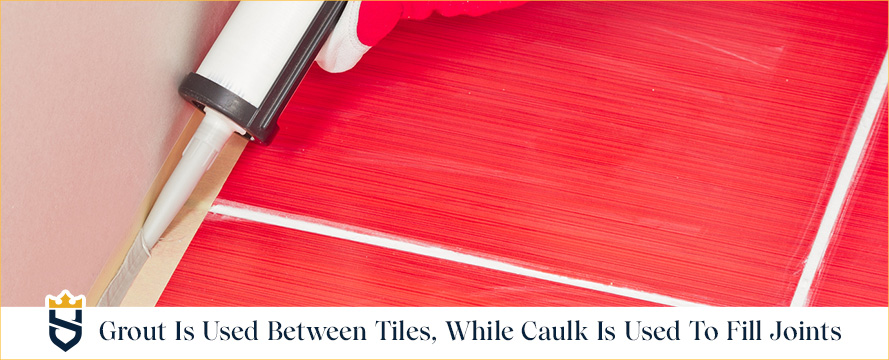 When starting a new
caulking
project we are often asked: "what is the difference between grout and caulk?"
Grout and caulk may look similar but they have different composition and uses, as you can see below:
Uses of Grout
Grout is a mixture of cement, sand, and in some cases, tint. It is used to fill the spaces between tiles, and it also helps prevent the edges of tiles from cracking or chipping. Most types of grout are porous, which is why it must be sealed as soon as it is installed. This will prevent dirt, mold and mildew buildup, and it will make maintenance easier as well.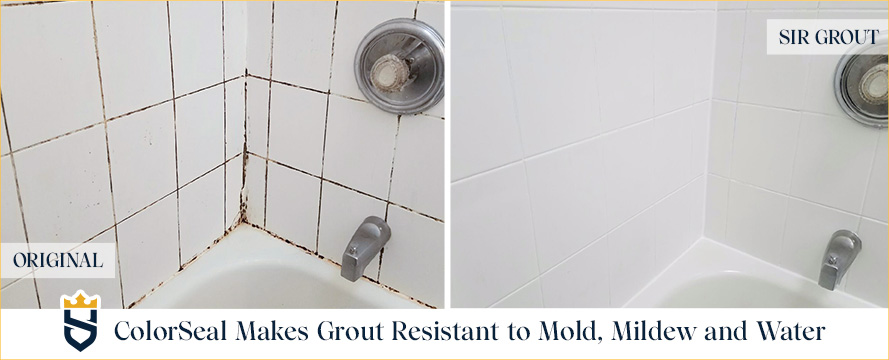 Using a sealant like ColorSeal — Sir Grout's proprietary grout sealant — will not only make the grout stain-and water-resistant, but will also even out the color of the grout lines.
Types of Grout
There are three basic types of grout:
Sanded: It is a cement-based grout where sand is added to the mix. This creates a bond within the grout, making it resistant to cracking and shrinking. It will also help with slip resistance in wet areas. Sanded grout is most suitable for installations with grout joints wider than 1/8".

This type of grout is the best choice for natural stone, marble tiles, glass, and heavier tile materials. The problem with sanded grout is that it is very porous, so a sealer needs to be applied to prevent consequences such as stains, mold and others.

Special consideration must be taken into account when using sanded grout because it can scratch polished marble and other stones. In these cases, non-sanded grout would be a better option.



Non-sanded: It is a cement-based grout used for smaller joints. It is preferred for walls because of its adhesive properties that allow it to stay put during its application. Non-sanded grout is the best choice when it comes to soft, natural stone installations.



Epoxy: This type of grout is the most durable kind of grout. It is stain-, water-, and mildew-resistant. Also, it is harder and more durable than sanded and non-sanded grout.

Epoxy grout is less absorbent than its counterparts and it does not need any sealant, which makes it ideal for areas that are constantly exposed to moisture, such as kitchen counters, floors, backsplashes, and bathrooms.



How to Protect and Maintain Your Grout
To keep your grout (and tile) looking like new, just follow these recommendations:
Use a soap-free, pH-neutral cleaner like Sir Grout's Natural Hard Surface Cleaner.
Always dry the floor with a clean towel or wet vacuum cleaner to remove the dirty water from the surface.
When applying the cleaner, let it soak for 3-5 minutes to allow it to break up the dirt.
Uses of Caulk
Caulk is a soft, flexible, rubbery material that is applied along the edges and seams where two different surfaces meet, and its main purpose is to act as a sealant and prevent water leakage.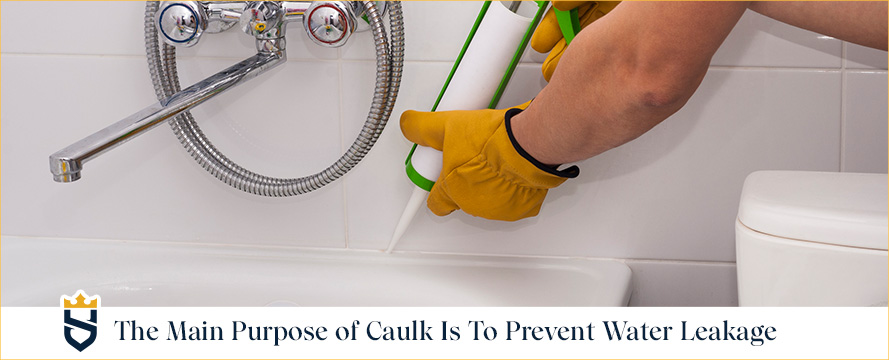 Caulking can also be used to fill in gaps, cracks, and breaks in walls between windows, baseboards, wood, doors, sidings, and tiles. Over time, caulk may dry out or shrink, so it shouldn't be used in large installations or as a replacement for grout.
Types of Caulk
Latex: This is the easiest kind to apply. Its advantages are that you can paint over it to match the surrounding area, it cleans up easily, and it can be removed with soap and water before it dries.


Silicone: It is best suited for nonporous surfaces and gaps that expand and contract. It's also used for outdoor applications because it withstands extreme temperatures. However, you can't paint over silicone caulk.


Siliconized acrylic latex: It is easier to apply than silicone caulk. It can be used both indoors and outdoors. This kind of caulk can be used with materials like wood, stone, and brick, and it is also used for weatherproofing windows and doors.


Specialty: These types of caulk are made for particular uses: indoor or outdoor use, adhesive or not adhesive, suitable for wood, high traffic areas, etc. Remember to always check the product label to make sure you're purchasing the right type of caulk.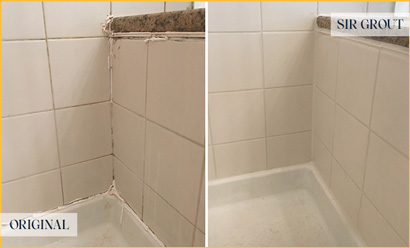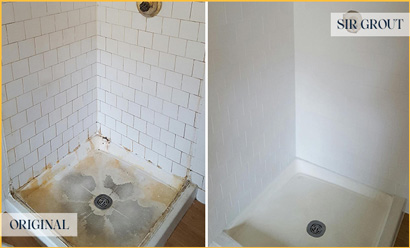 How to Protect and Maintain Your Caulk
The best way to preserve your caulk is to follow these simple steps:
Keep your bathroom as dry as possible using a squeegee or towel.


Keep humidity low in your bathroom. How? By turning on the bathroom fan, opening a window, or using a dehumidifier while showering.


Leave the bathroom lights on for 15 minutes after you shower. Light reduces the growth of mildew and mold spores.


Keep your shower doors open for better air circulation.


Use liquid soaps instead of bar soaps. This prevents soap scum buildup.
Check your bathroom periodically. If the caulk surrounding your bathtub or shower is deteriorated, peeled, or cracked, then you need a caulking service.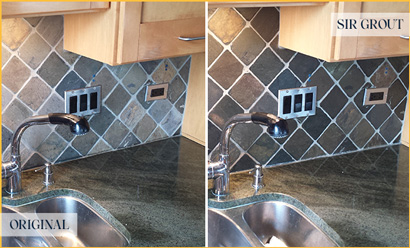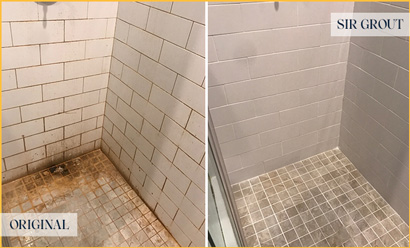 Are your showers in need of an extreme makeover? Our grout and caulking services will give your bathroom a brand-new look. Sir Grout has the best hard surface restoration specialists available. Don't hesitate to contact us by calling
(239) 322-3984
or clicking on the "Schedule a Free Quote" button on this website for a free, in-home evaluation.
Also, if you want to keep reading about wonderful ways to keep your hard surfaces in top condition, do not forget to subscribe to our
newsletter
.