How to Clean Tile and Grout: 5 Mistakes You Don't Want to Make
August 08, 2023
Most homeowners love to show off the impeccable appearance of their homes, so they make sure their hard surfaces always remain as clean as possible.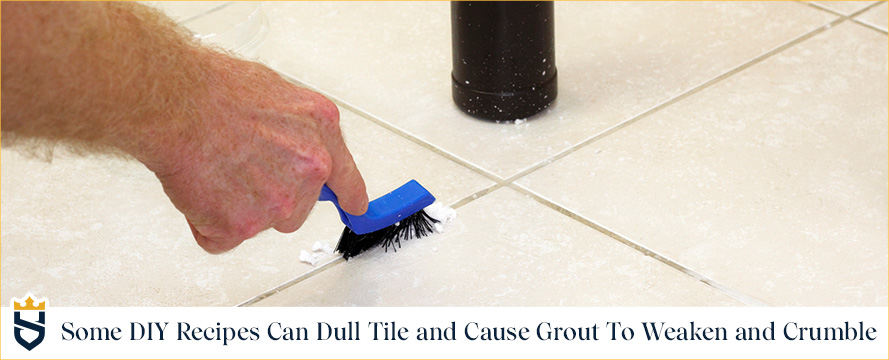 With that goal in mind, many homeowners use DIY cleaning recipes.
Nevertheless, some people aren't aware of the possible consequences of using such methods. It is possible to cover any flaw on regular walls just by painting them again, but what happens when your walls and floors are tiled? Fortunately, you can always get a
tile and grout cleaning and sealing
to recover any damaged tile surface in your home.
However, be careful with the common myths that surround tile and grout cleaning in order to prevent further damage.
Following Tradition
Some cleaning techniques are passed on from generation to generation, this can involve generic cleaning instructions that don't take the type of surface to be cleaned into account.
The methods you use to maintain a stone floor shouldn't be the same ones you use to maintain a tile floor. The nature of your flooring and its use dictates the cleaning products that you need to apply.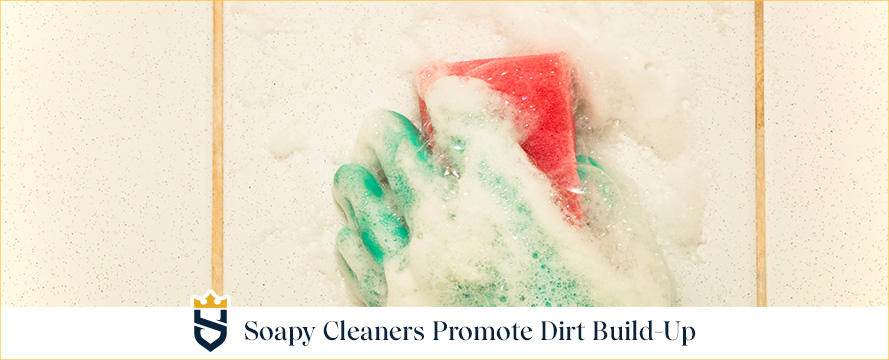 Many people believe that soap-based cleaners can help them remove grime from tiles and grout lines, but truth be told, they leave a residue on the surface, allowing dirt to build up.
This layer of grime can make your tile surfaces look dull, dark, and unappealing. Therefore, it is crucial to get a professional opinion on the right cleaning products and methods to prevent further damage and preserve the elegance and charm of your tile surfaces. One thing is for sure: professionally trained technicians will recommend you to use soap-free cleaning products.
Remove that Stain, No Matter What It Takes!
As mentioned before, having immaculate surfaces is very important to homeowners. For this reason, they do whatever it takes to achieve cleanliness, including the use of steel wool sponges and scouring powder, thinking they will remove any stain on their surfaces. Indeed, the stain will probably disappear, but so will your tile and grout's beauty and smoothness.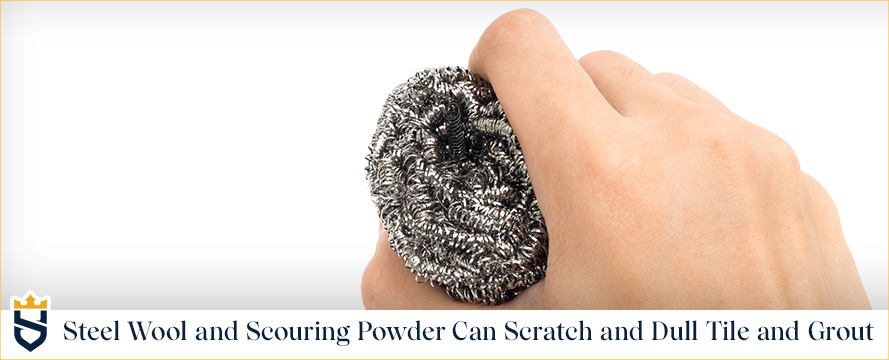 Using abrasive products and tools can deteriorate your tiles, leaving scratches and other kinds of damage. As the tile surface becomes damaged, so does the sealant. If you scratch the layer of sealant, your tile and grout will become vulnerable to permeation of liquids, which might result in stains and water damage.
You Can Use the Same Mop Water to Clean the Entire Floor
It would be useless to sweep your floor with a dirty broom, right? This is also true when it comes to mops. After mopping a dirty surface, all that grime goes into your mop water. If you rinse your mop again in that same dirty water, you would just be spreading the dirt from one side to the other, and all your cleaning efforts would be pointless.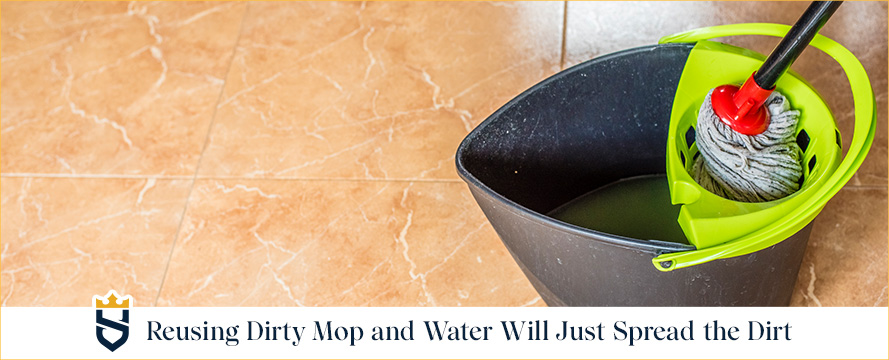 To get effective results, it is necessary to constantly change mop water. This way, you will make sure that you are really removing dirt from the surface, guaranteeing a deeper cleanliness.
Bathrooms Clean Themselves!
Bathrooms are highly exposed to water, but that doesn't mean they are always clean. On the contrary, being constantly damp makes them prone to mold and mildew growth. Also, soap residue and hard water can severely deteriorate the appearance of your shower's surface.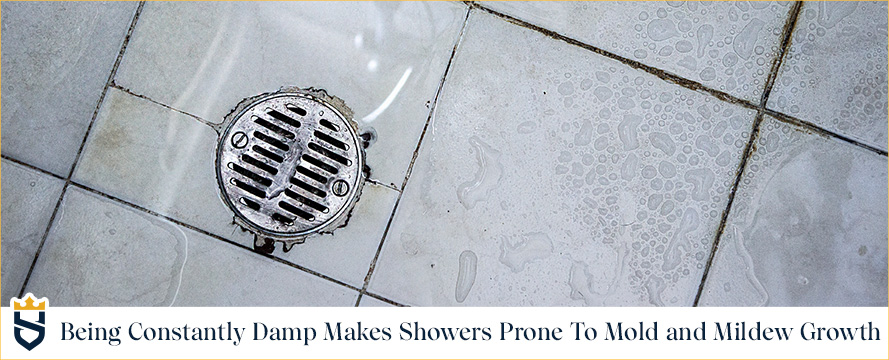 Therefore, ventilation, cleaning, and a good sealant are the perfect combination to prevent your bathroom or shower from deteriorating. Keeping the surface as dry as possible is a good recommendation that any tile and grout expert will give you. Wipe surfaces dry with a cloth or squeegee right after using the shower to prevent fungi growth.
If Your Surface Is Sealed, You Don't Have to Worry about Spills
This is a very common belief when spills occur in homes and homeowners are too busy to immediately clean them. However, removing a spill doesn't take long and could save you from costly repairs. Therefore, take a minute from what you are doing at that moment and clean up the spill before it settles into the tile or grout lines.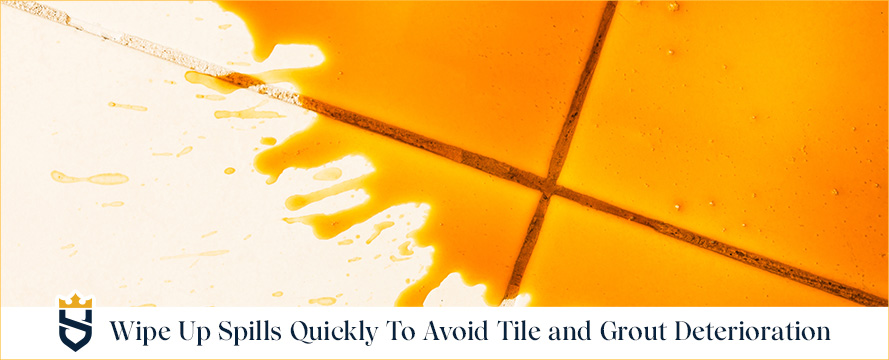 Some spills, especially those from acidic solutions, like fruit, wine, and acidic cleaners, can cause etching, a chemical reaction that occurs when acids come into contact with the calcite present in some natural stone tiles. If acidic substances are left for too long on the surface, it can degrade the protective shield created by the sealant and thus etch the stone.
Spills can also damage ceramic tiles by leaving a stain. Also, grout is a porous material that allows permeation of liquids. Therefore, cleaning up spills from grout lines is also necessary to prevent damage. So even if your hard surface is properly sealed, it is imperative to remove any liquid spilled on it as soon as it occurs.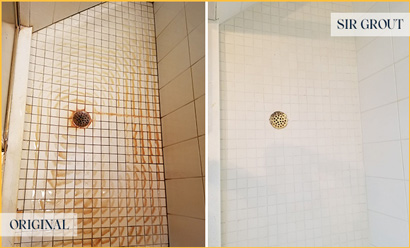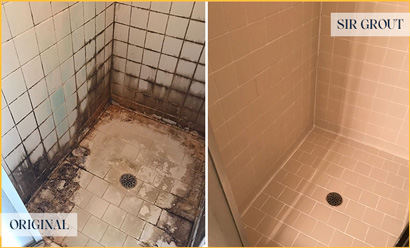 If you want to keep your home's tile surfaces in tip-top shape, a professional tile and grout cleaning and sealing service is the best solution for you. At Sir Grout SW Florida, we have a professionally trained staff ready to provide you with the best services at a fair price.
For more information, click the "Schedule a Free Quote" button on this page or call us at
(239) 322-3984
. We will gladly assist you.