How To Keep Grout Clean
December 18, 2022
One of the biggest problems with grout is that much of it is cement-based, which means the product is porous. Cement-based grout needs to be sealed to keep it from absorbing moisture, dirt, and other external elements that can cause it to become discolored and very hard to clean.
Even properly sealed cement-based grout will eventually lose its protective coating, allowing it to get dirty and, over time, even lose its strength and begin to crack and crumble. The trapped moisture can also cause the growth of black mold, which can pose a serious health risk to your family.
How to Keep Grout Clean
Be sure your grout is cleaned on a regular basis. This can help ensure that you don't let it get so bad that you're faced with a huge cleaning job. Grout that has been ignored for a long time can be hard to clean even with all of the do-it-yourself methods you can find on the Internet.
Many of those do-it-yourself methods are considered old wives tales and don't work that well anyway. One method that has been used successfully is bleach, but is bleach really the best option for your grout?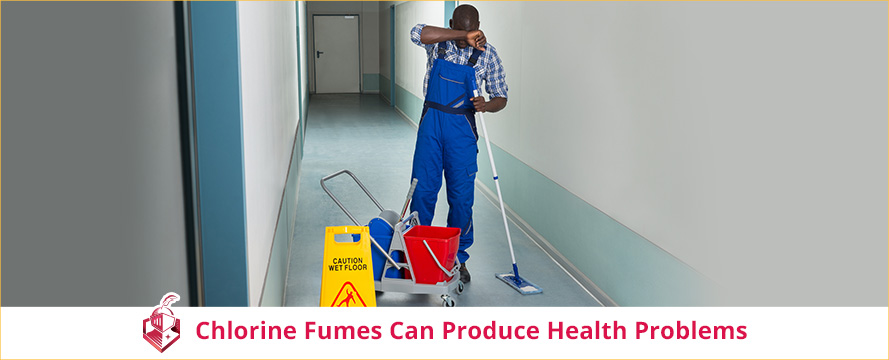 Bleach has the power to whiten, which makes it an obvious choice. Bleach is often suggested as a solution for black mold and stains, primarily because the active ingredient is sodium hypochlorite, which alters and removes protein in microorganisms. It is also a powerful disinfectant. This is why it continues to be used for cleaning everything from clothes to grout.
According to the
Centers for Disease Control and Prevention
, bleach can also be harmful if it is used improperly. If bleach is mixed with the wrong cleaners, it can lead to fumes that are toxic.
Another problem you might face with using bleach on your grout is when you have colored grout. Because it has strong whitening capabilities, bleach can very quickly change the integrity of the color of your grout.
This is especially noticeable with dark and vibrant colors. Using bleach regularly to clean your colored grout can cause the color of the grout to become uneven.
It can even fade the color of the grout completely. That means that while bleach may be an option for cleaning your grout, it could lead to altering the grout to the point that you will eventually need to replace it.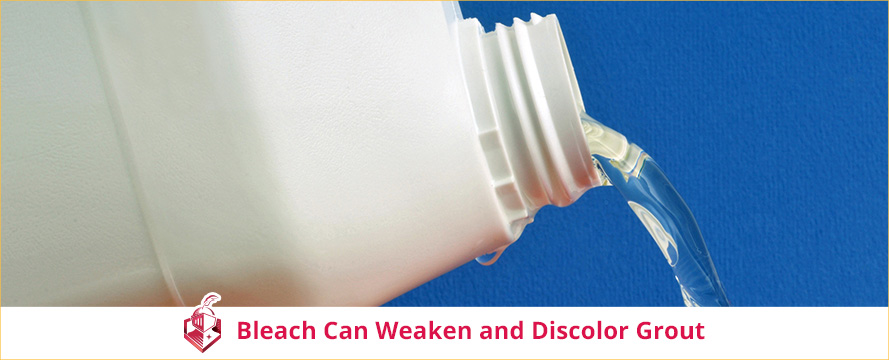 Another popular home remedy for dirty grout is a 50/50 mix of vinegar and water. For this method, clean the grout as best as you can with hot water to remove as much surface dirt as possible, then spray the vinegar and water solution on the grout, let it sit for a few minutes, and begin scrubbing with a soft brush.
This might work in the short term; the acidity in vinegar is what makes it good for cleaning grout. Acidic products can damage the protective coating on your grout over time, weakening the grout until it eventually begins to take on more and more dirt and grime.
When the grout in your home or business has been neglected for a long time, there can be structural issues in addition to aesthetic problems. This is when you need professional help. Sir Grout SW Florida is the help you need.
We are the leaders in hard surface restoration of all types, including
grout cleaning
, sealing, and restoration. We can help you clean and seal your grout and teach you how to keep it in the best shape possible for as long as possible.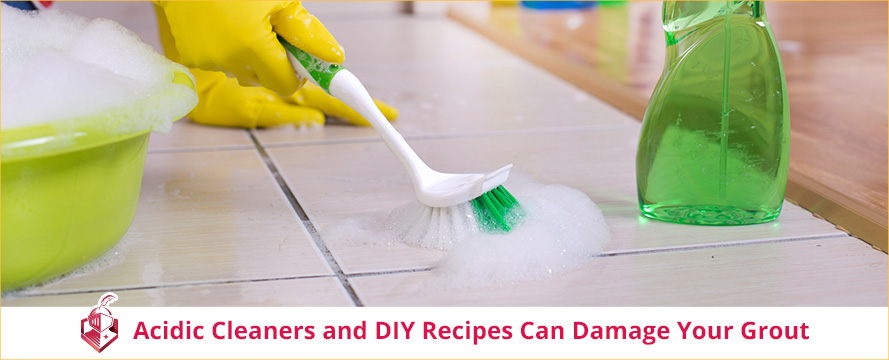 Sir Grout SW Florida's technicians can restore grout that has been neglected for many years. Our experts revive your grout and bring it back to its former glory, then they take time with the customer to ensure they know how to keep grout clean going forward.
The tips they give include information on the best cleaners to use for grout and how to avoid cleaners with chemicals and characteristics that can damage grout. For instance, we always recommend staying away from harsh acidic cleaners.
Our recommendation is to use a pH-neutral soap-free cleaner like
Sir Grout's Natural Hard Surface Cleaner
.
Using this kind of cleaner weekly can keep your grout looking better longer, and it won't damage the color of your grout. We also recommend keeping surfaces dry and wiping away any moisture immediately to help prevent mold growth.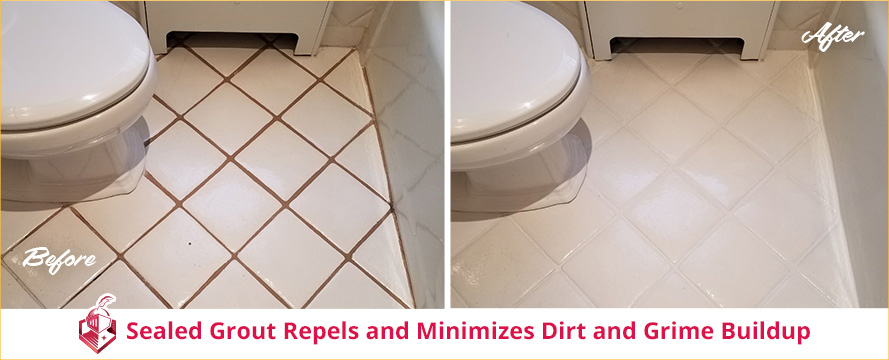 When you're looking for grout restoration, Sir Grout SW Florida is the best choice. Whether you need your grout cleaned and sealed or completely restored, Sir Grout SW Florida can help. With
locations
throughout the U.S., there is likely a Sir Grout SW Florida near you. Call us at
(239) 322-3984
or click on the "Schedule a Free Quote" button get a free estimate.