See How Our Residential Stone Services Can Help You Preserve or Increase the Value of Your Property
September 08, 2022
Whether you are looking to resell or renovate a property, it is best to seek out options that offer a positive return on investment.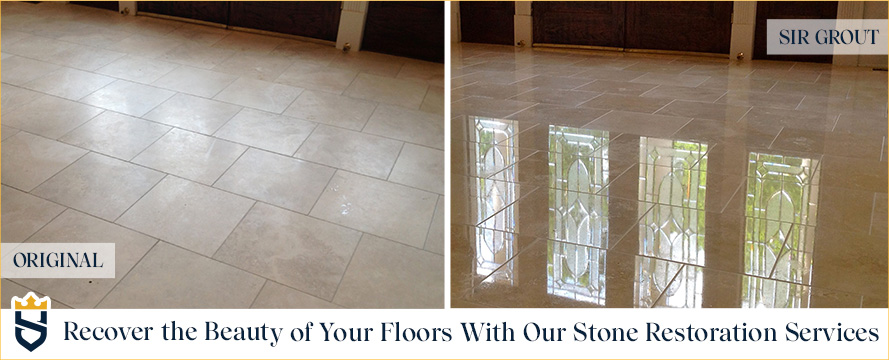 In recent years, people have considered the installation of natural stone surfaces as a way to easily increase the value of a property. Just think about how often you see stone mentioned in real estate listings. Additionally, the lifespan and strength of natural stone is a sought-after quality by homeowners as well as potential buyers.
Over time, however, stone can show signs of deterioration. Fortunately, most of these problems can be solved by hiring Sir Grout's professional residential stone services. Our experts perform high-quality services that can return your surfaces to top condition and add value to your estate.
Even though incorporating stone tiles or slabs to any property will give it a sophisticated appearance and boost its value, there is still one aspect often neglected by most homeowners, which is the maintenance. Stone is, like any other surface, exposed to external agents that can wear it down. This often results in a dingy appearance that might not only cause distress for the proprietor, but also decrease the value of the property.
Some people take it upon themselves to restore their surfaces with DIY cleaning methods and products to avoid the decay. Unfortunately, these practices tend to worsen the situation. For this reason, it is best to leave the restoration of your stone surfaces to professionals. Here are some ways in which our services can help restore your natural stone and therefore boost the value of your property: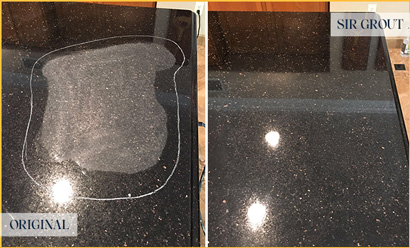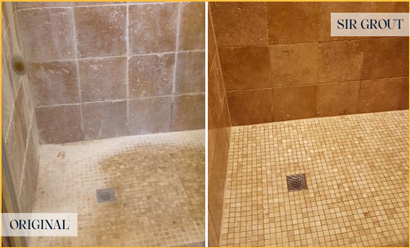 Restoring the Once Beautiful Color and Smooth Look of Your Stone
Natural stone floors are unquestionably beautiful. They can give any home a pleasant ambiance and look great with just about any style of decoration. In addition to being durable, stone tiles offer a reasonable amount of insulation, which can help keep your home warm in cold seasons and fresher during summer.
Despite its advantages, stone can easily lose its color if it is not properly maintained. This dull look can be the byproduct of a worn-out sealant and accumulated dirt. Fortunately, our
residential stone cleaning and color enhancement
service can bring life back to your surfaces in the blink of an eye. This procedure includes a thorough cleaning and the application of our premium sealant, formulated to protect, darken, highlight, and enhance the beauty and character of your natural stone.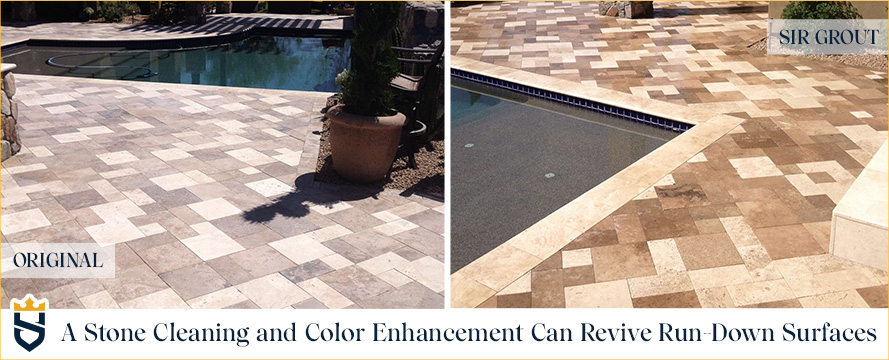 Stone surfaces can also look vastly different depending on their finish. The most common types of finish are polished and honed. On one hand, a surface is polished when the finish has a highly reflective surface and brings out the colors of the stone.
On the other hand, a surface is honed when the stone has been ground to a flat, consistent surface, leaving the stone with a matte look and satin-like texture. Each type of finish does not only affect the surface's looks, but it also drastically changes how it must be maintained. For stones like marble, both finishes are easily achievable and look fantastic.
If you want your marble surfaces to have a shinier or smoother look, our
residential marble honing and polishing
experts can easily provide them for you. They have the necessary tools and expertise to perform the job in an efficient, timely manner while achieving the best possible results.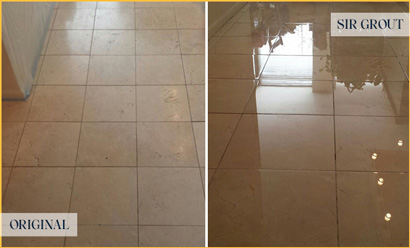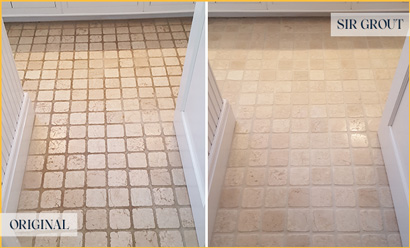 Making Your Stone Countertops Resistant to Damage and Sealing High Traffic Areas
Stone can be easily used in more than one area in a house. Stone kitchen countertops, for instance, are a very popular choice among homeowners.
Nevertheless, due to being a common area where food is prepared or eaten, these surfaces are highly exposed to spills and waste, making it so they might easily etch or scratch, depending on the type of stone and finish.
Fortunately, Sir Grout's experts know how important it is to seal these surfaces periodically, so they offer quality
residential stone countertop sealing
services to help prevent severe damage. This procedure makes it so there is an additional layer of protection against spills and dirt.
While sealants can enhance your countertops and make them more resistant, remember that additional care is necessary to keep them in top condition and preserve their value.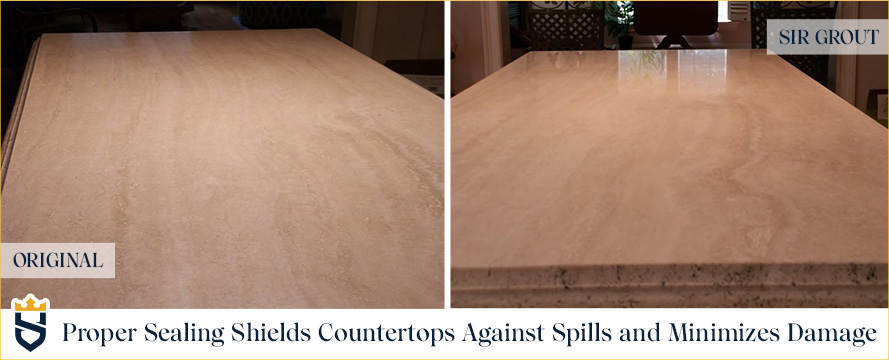 It is also worth noting that some types of natural stone, if not most, are porous. This means that they should be regularly treated with a sealant to prevent stains and water damage. An unsealed surface leaves the stone's pores open to all kinds of external agents that can cause permanent damage, especially in high-traffic areas.
Here at Sir Grout SW Florida, we believe the best form of prevention comes with having your stone surfaces under proper care. As such, we offer regular maintenance, which includes our
residential stone cleaning and sealing
services, to keep your surfaces looking beautiful and protected from staining and etching. We suggest having your surface re-sealed every one to two years to avoid unnecessary expenses.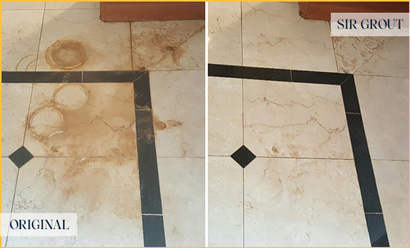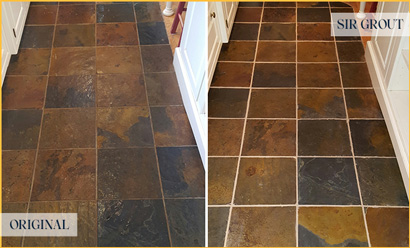 Giving You the Best Products and Care-Tips to Preserve Your Stone
If you want to protect your investment, following an appropriate maintenance routine is necessary. A fresh-looking room can certainly improve the appeal of your home. While hiring our services will help you recover and keep the elegance of your natural stone surfaces, how surfaces are cared for daily can save you costly and annoying remodels. Proper cleaning methods and products can help you achieve long-lasting, impeccable results that will make your stone surfaces look brand-new.
Bearing that in mind, and with the intent of preserving the value of your home, here at Sir Grout, we have always made sure to provide the best products and care tips to help our customers keep their hard surfaces in top condition. Here are some of the tips we often give our customers after performing one of our stone restoration services:
Clean regularly using a stone-safe cleaner such as Sir Grout's Natural Hard Surface Cleaner to maintain the clean-looking appearance of the surface. This is a pH-neutral, soap-free cleaner that does not leave residues behind. It also can help inhibit the growth of harmful microorganisms on the surface.
For natural stone surfaces, wiping away any spills as soon as they happen is best. Certain kinds of food and drinks carry agents that can damage the stone.
Always make sure to contact professionals to have your surfaces sealed regularly. To keep track of the state of your sealant, all you have to do is place a few drops of water on the surface. If the liquid is easily absorbed, then it means the surface must be resealed.
You Too Can Increase the Value of Your Stone Surfaces!
Does your stone surface need a touch-up? Do you want to increase the value of your property? Then Sir Grout is the best solution for you. Our professional trained staff is ready to provide you with quality stone restoration services at the best prices in the market.
Call us at
(239) 322-3984
or click on the "Schedule a Free Quote" button on this website to schedule a free in-home evaluation today. You can also browse our
before and after
and
blog
sections for more information about our services.