Can Grout Color Be Changed?
May 12, 2023
Grout has become a trend in recent years. Gone are the days when grout was nothing more than a utilitarian element in tile and mosaic installations.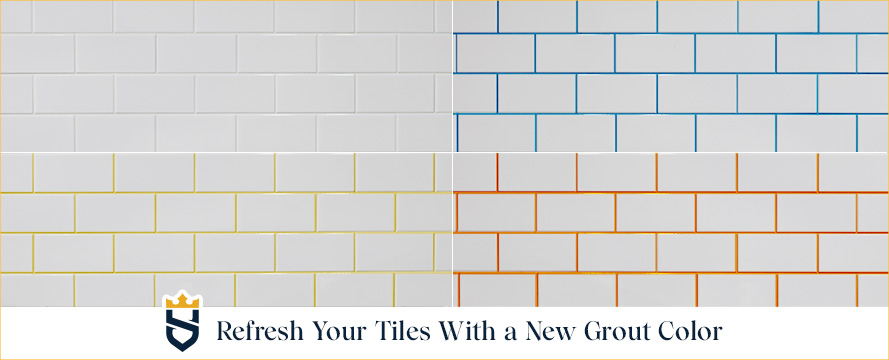 Smart consumers, home interior design specialists, and contractors have recognized that grout can be used as a design element as well.
In fact, the color of the grout can make a drastic difference in the way a tile installation looks. For a new tile installation, choosing the right grout color can make all the difference in aesthetics. For old grout, re-coloring can give an old room or area a brand-new appearance.
The Aesthetics of Grout
There are many ways to use grout as a design element. You can choose a grout color that provides a stark contrast to your tile pattern, you can choose a color that complements your tile, matches your tile perfectly, or even one of the many boutique colors that can be found today. The aesthetics of any tile installation can play a huge part in the personality of any space.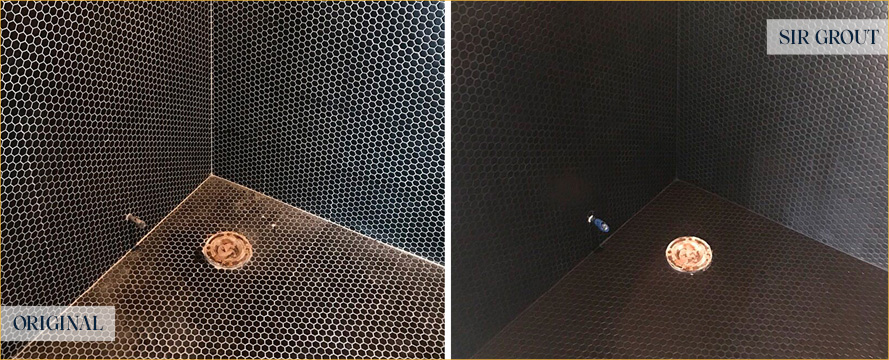 When the grout begins to show wear and tear or when the color fades over time, the integrity of the overall space is at risk. Dull, dingy grout can affect the entire space negatively.
Appearance isn't the only issue. Porous grout that hasn't been properly sealed can harbor mold and other fungi that not only looks bad, it can be harmful to your family and your pets.
These issues happen when unsealed grout in a moist environment takes on enough moisture to promote the growth of mold and other fungi, which leads to discoloration and a dangerous environment.
Can Grout Color Be Changed?
Yes. There are a couple of ways. In many cases, you can simply have your grout cleaned to give it a renewed appearance. A lot of grout is porous, which means years of traffic, spills, and wear and tear can cause discoloration.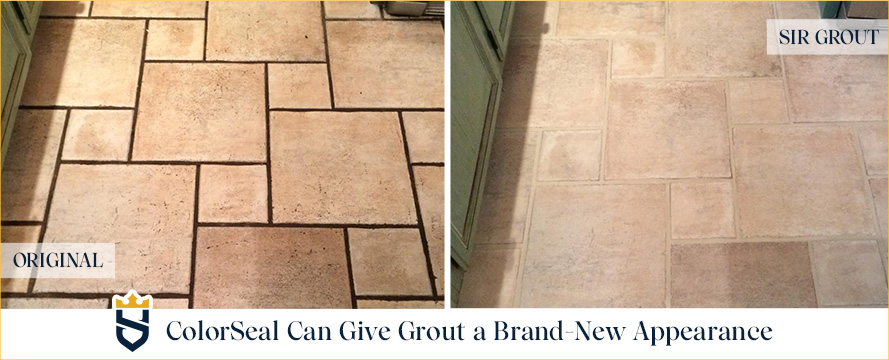 Cleaning may be all you need to refresh the color of your grout and give it a new life. You could also have all the grout ripped out and replaced with a new color. That can be expensive. The good news is, you don't need to spend a lot of money to change the color of your grout.
Sir Grout has the answer. Our proprietary ColorSeal makes
grout recoloring and sealing
easy. Not only can ColorSeal recolor grout, it adds a layer of protection with its powerful sealing properties, keeping your grout protected from stains, dirt, and other grime for many years to come.
When to Change Grout Color
When would you want to change your grout color? Maybe you are tired of looking at the original color you chose. Maybe you've moved into a home that already has a tile installation you like but a grout color you can live without. Grout recoloring is the answer.
There's no need to live with a look that doesn't please you or make your space look exactly the way you want it to. The right aesthetics can make a difference in the way you feel about your living space. So when you aren't happy with the color of your grout, it's time for a grout recoloring.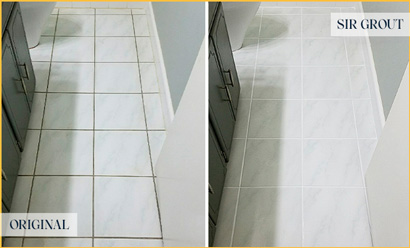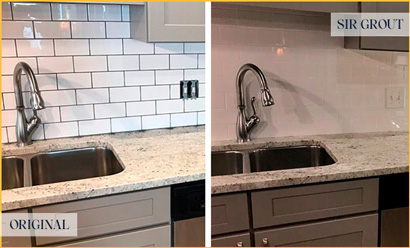 Sir Grout's ColorSeal answers the question, "Can grout color be changed?" With ColorSeal, you do more than change the color of your grout. You give your old grout a brand new lease on life.
With the wide range of color choices available, ColorSeal not only lets you match your unique tile installation for a perfect look, it protects the grout for many years to come.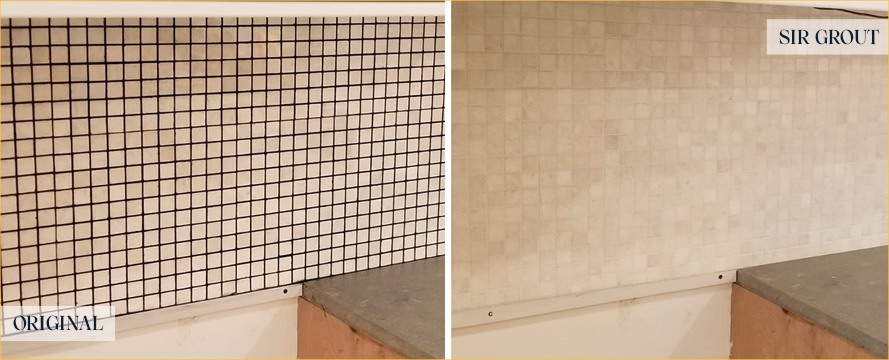 Sir Grout is a leading expert in all types of hard surface restoration. Many people want a grout recoloring and believe they need to spend a great deal of money to have it done. This isn't the case. At Sir Grout, we care about our customers.
That's why we've developed products meant to restore and maintain hard surfaces effectively and with minimal effort on the part of the homeowner. Best of all, you won't need to spend a lot of money.
Whether you want a grout recoloring or you have damaged, worn grout that needs to be cleaned and repaired, Sir Grout is your-go-to hard surface restoration expert. Check our
locations
to find a Sir Grout near you.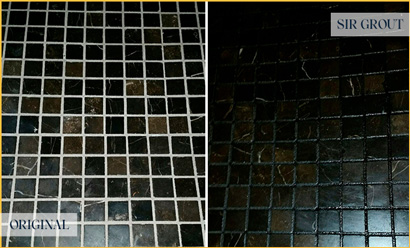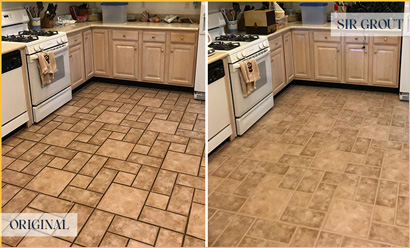 Getting an appointment with Sir Grout for a free in-home estimate is easy too. Just fill out the form, and we'll send a professional to your home to assess your hard surface problem and offer you the best solution to fix it.
Grout recoloring, stone honing, tile and grout repair, and other hard surface problems are our specialties.
If you've asked yourself can grout color be changed, let Sir Grout answer that question for you. If you have any hard restoration issues you need to have taken care of, Sir Grout offers top-of-the-line services that provide effective and reliable solutions.
We have years of experience and the most qualified technicians at your disposal. Contact us by calling
(239) 322-3984
or by filling out our "Request a Quote" form for a free in-home consultation.
We will happily assess your problem and give you a free quote. You can keep up with our latest info and promotions by subscribing to our
newsletter
.